Welcome to Zombieland Wiki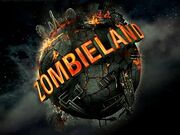 Zombieland Wiki
is a bad ass encyclopedia dedicated to the
Zombieland Franchise
that anyone can edit! Join us on a road trip in documenting the best comedy zombie franchise. Check out the
help pages
to get started!
Zombieland is a film and media franchise beginning with the 2009 action / comedy / horror / romance / road-trip movie.
News and Recent Events
Media

Characters
The Rules
Rules for surviving the zombie apocalypse:
Rule #1: Cardio
When the virus stuck, for obvious reasons, the first ones to go were the fatties.
Rule #2: Double Tap
In those moments when you're not sure the undead are really dead dead, don't get all stingy with your bullets.
Rule #3: Beware of Bathrooms
Don't let them catch you with your pants down.
Rule #4: Seat-belt
Fasten your seat belts. It's gonna be a bumpy ride.
Read the rest of Columbus's rules.
Zombieland: Double Tap Official Trailer
Discussions
Join the community Discussion!